Ziss Aqua Aquarium Fish Bubble Bio Media Filter (Large)
The Ziss Bubble Bio internal filter is the first of it's kind in the world. The patented innovative design is incredibly sophisticated and easy to use at the same time. You can easily control and maintain your water quality with this fantastic internal aquarium fish filter. Ziss Bubble Bio bubble moving media filter. It can be used for both Marine and Freshwater fish tanks up to 300 litres. Bubble Bio is an air powered fluidised bed filter, combined with ultra-small biological filter media.
Regular Price
$59.95
Special Price
$49.95
Buy 2 for

$38.61

each and save

23

%
Buy 3 for

$38.22

each and save

23

%
Buy 4 for

$37.83

each and save

24

%
More Information
Colour
Clear
Colour
Clear
Features

Easy to use
Each filter will treat a system up to 300 litres
3-watt air pump is sufficient to run each filter (not included)
Media: 300ml of ZM-1 included
Smallest moving media (ZM-1)
Excellent Biofiltration by direct oxygen supply
Stable filtration by self-cleaning filter media
Physical filtration by contained filter sponge
Made from High-quality material
Made in Korea
Size: 25cm x 7.5cm
Filter Volume : 600ml

Package Contents

1 x Ziss Aquarium Fish & Shrimp Bio Bubble Moving Midea Filter
2 Metre Air Tubing
Ziss Air Valve (ZV-4)
4 Suction cups to the glass
Ziss Media ( ZM-1) included
Air Diffuser
Filter Sponge
Customer Questions
No questions asked, will you be the first to ask a question
Worlds first bubble moving media filter, Easy to setup, easy to use and no maintenance is required.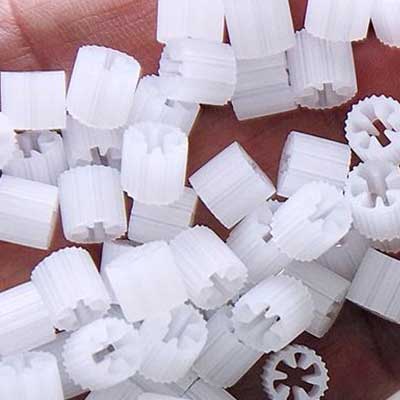 Stable filtration by self-cleaning filter media.
Made from the highest quality material in Korea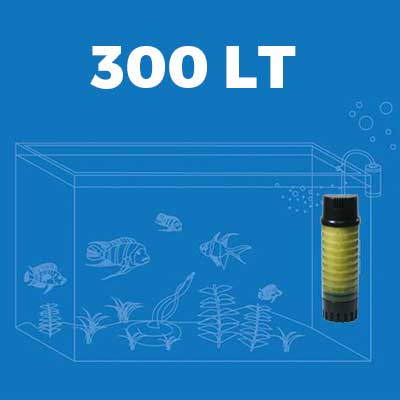 Treats up to 300L of water!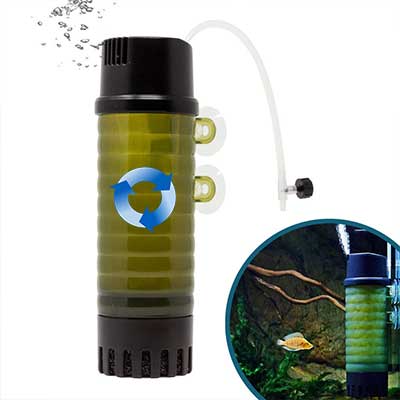 The bio filter is operated by an air pump, which draws water into the filter by the air flow and starts the bio midea circulating.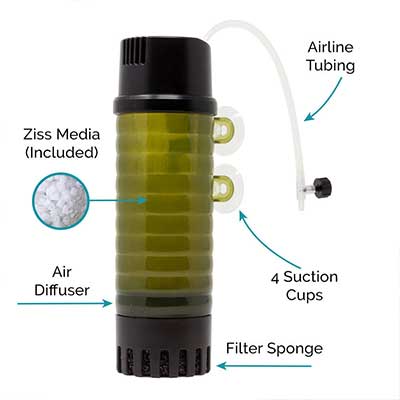 solids are caught on the sponge filter at the bottom of the filter.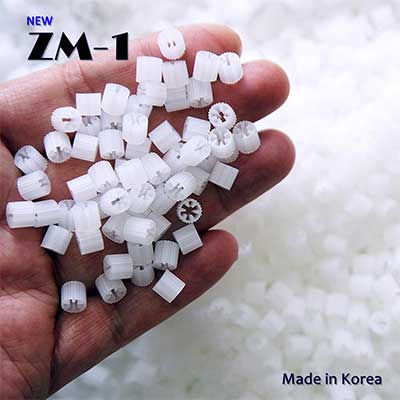 Bacteria will grow on the moving media inside the filter.
Clean all parts with water before use.
Install suction cups to the main body and attached to the side of aquarium (clean side wall first)
Connect to Air Supply. (need several hours to days for the normal circulation)
Adjust the flow of the moving bio media by controlling the air valve. (We recommend gentle movement)